I'm looking for some cheap wedges on ebay, turns out there aren't any however I've found some really nice ones at around £20-£50 so I thought I'd post them here!
GO TO ITEM
I love these although I'm not too sure on the huge curve on the heel, they still look really cool though and i think theyd look really good with a studded leather jacket, although that might be a bit too much of leather and stud overload but it could work..
GO TO ITEM
I thought these were so cool, basically just because of the colour, they match the colour of my room! Also I have never seen a bright pink pair of wedges before and I loveee them, because there not full on barbie pink but a bit of a deeper nicer pink but still quite in your face.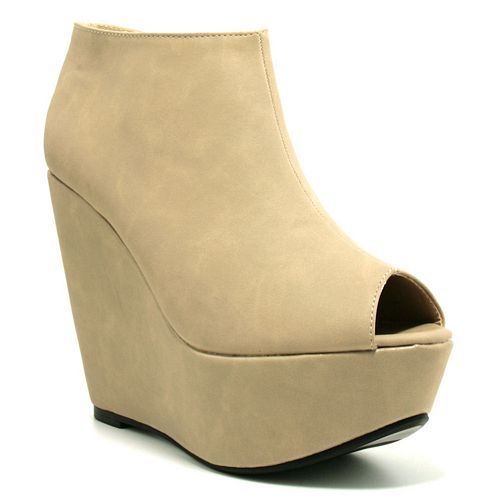 GO TO ITEM
I like these because there both very basic and I know that they are around a lot but they go with almost anything, especially the black ones, and I really like the camel coloured ones too.
GO TO ITEM
I actually love these, I like the block colour thing, it makes them more unusual. The come in a dark murky purple colour too which I also like although I think I prefer the blue ones.
GO TO ITEM
If you like the whole cowboy boots thing I think these are really cool, they look like cowboy boots but at the same time they don't look anything like them which I think is really cool. I also love the studs, and they come in a nude colour too!
GO TO ITEM
Finally I think these are perfect for winter! I really want some.. If I have enough money I might get them. I love that they have a little buckle on the side, it makes them look more sophisticated, I think without it they might look like glorified uggs, ok maybe not as far as uggs but they just wouldn't be as cool. They also come in grey and black!
Thanks for reading!
Kayla x x x